Motherboards for Commodore 64
With and without key chips, please see individual items for details.
Products:
Click on the product thumbnail for an enlarged view.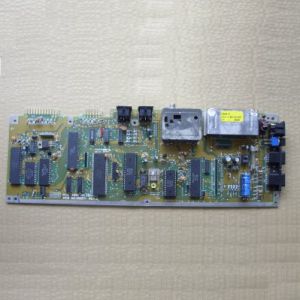 C64C Motherboard *Complete, re-capped & fully tested: working*
UK, PAL C64C motherboard in good condition and all chips present.
PCB ASSY No 250469 / PCB No. 252311 Rev A
Re-capped and tested for an hour with Commodore diagnostics cart / loop-back harness - passed all tests.
A/V and RF outputs also working fine.
Please note: Picture is for illustration only but the motherboard sent will be similar type/condition.